---
Shortly after our Goods Van arrived at our new home at the Llanelli and Mynydd Mawr Railway, the railway offer the museum use of a spare portacabin which has been sat on site disused for a number of years. The portacabin measures approximately 27 foot long by 8 foot wide. 
We plan to refurbish and convert this cabin into a museum, shop and volunteer staff area, the latter being a separate area within the cabin. The portacabin currently consists of three separate rooms that are accessed through one door, our plans will see the removal of one of the two internal walls to allow an open plan area which will become the museum and shop area providing visitors with a chance to look at the museums large collection of small artefact and a chance to browse our shop before leaving. Please see the below image for a better idea of our plans.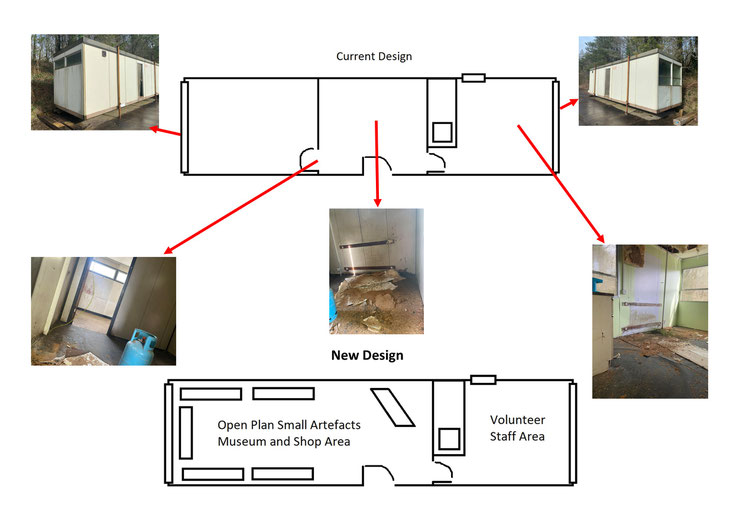 More artwork is currently being created to show the finalised plans which have been agreed between both the Museum and the Railway. These plans will include: 
Solar Panels - the site does not currently have mains electric which gives the museum the ideal opportunity and time to look at sustainable methods and ways to offset the aspects of the Museum and Railway operation that is unsustainable. 

Doubled Ended Access Ramp 

- to comply with COVID-19 guidelines and to allow disabled access, we have chosen to include a doubled ended ramp which will allow wheelchair access and also allow a "Way In" and "Way Out" to be created in line with current guidelines for the safety of visitors and volunteers with regards COVID-19. This also helps with the railways future planned developments for 2021-2022.
The portacabin refurbishment and conversion is estimated at £434 for ensuring the cabin is dry, safe and secure, by this, we mean: 
repair a leak in the roof

replace three pieces of damaged plasterboard 

replace insulation in areas of the damaged plasterboard

remove one internal wall

replace doors and door furniture (i.e. handles and locks)

replace all electrics
There will be further additional costs for the purchase of shop furnishings, museum display cabinets and COVID safe equipment such as cough and sneeze guards, hand sanitiser stations. These additional costs are estimated to be £3,876.35 making the total cost of this project is estimated to be £4,309.78. We are initially looking to raise the £434.00 to allow us to refurbish and convert the Portacabin with the remainder of the funds to be raised at a later date.
Most of the work will be carried out by our own volunteers, where possible, which will keep the costs to a minimum.
If you would like to help us raise the funds for our Portacabin Refurbishment and Conversion Appeal Fund, please visit the link here, if you would also like to Gift Aid your donation, please complete our Gift Aid form which can be downloaded here.
---
On Thursday 11th March 2021, our Gloucester built London, Midland and Scottish Ventilated Goods Van 187085 built in 1930 was transported from its temporary home of just over 2 years to its new long term home at the Llanelli and Mynydd Mawr Railway (LMMR) in Cynheidre, Carmarthenshire, South West Wales. 
 Trustees of the museum and the LMMR were present to receive it shortly before 9:00am and was unloaded shortly before 10:00am. The agreement between the Museum and LMMR was also signed for a minimum of five years. 
On this occasion the Trustees of the museum were welcomed with open arms by the LMMR, who have offered the museum a home for its ever growing collection, this was just in time for the museum's fifth anniversary on the 25th March.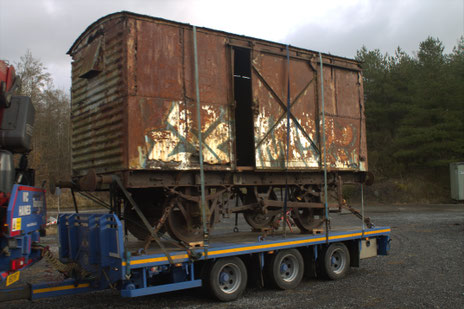 On Thursday 25th March 2021, the museum celebrated its 5th birthday and plans and preparations were well underway for a virtual open day on Saturday 27th March on the museum's social media channels.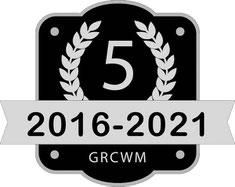 On Saturday 27th March 2021, the museum's trustees and members attended their new home at the Llanelli and Mynydd Mawr Railway (LMMR), upon arrival some time was taken to inspect the vehicle and start some preparation work to remove the graffiti. This was followed by the induction of the trustees and one museum volunteer to the LMMR and a number of assessments undertaken with all present passing with flying colours. 
After the induction a total of two hours was taken brushing and rubbing down the graffitied area of 187085 and half an hour of painting with red oxide primer to protect the area from further deterioration. It is estimated that a total of 17 and a half hours is needed to rub down and prime the remaining van above the chassis and running gear.
During the day, scheduled posts that were prepared during the week were being posted on the museums social media channels to celebrate the 5th anniversary of the museum and its achievements to date. At 11:15am a joint Press Release between the Museum and the LMMR was released regarding the museum's new home, this was featured and covered on The Llanelli Standards website: Llanelli & Mynydd Mawr Railyway Welcomes Gloucester Carriage and Wagon Museum! – Llanelli Standard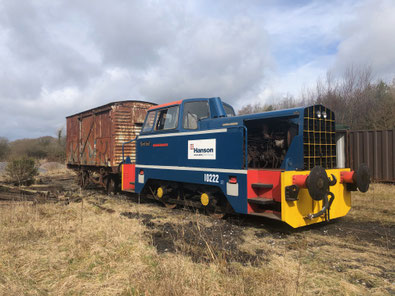 ---
FINAL UPDATE - M187085 Transport Appeal - 05.03.21
We successfully raised the grand total of £1,657.25 with 5 days remaining as of the 25th February on our main crowdfunding page. On the 19 February we successfully extended our project by a further 7 days to maximise our fundraising efforts. On Tuesday 2nd March we arranged and confirmed the delivery day between ourselves, M187085's new home and the transport contractor, the date in question will be the 11th March. 
On the day of arrival, Trustees of the Museum will be present on site following current Covid-19 regulations and will be photographed along with a number of videos being recorded for our records and future history. During this opportunity we also plan to undertake some other recording for our 5th Anniversary and our Anniversary Virtual Open Day event that will be taking place on our social media channels. Further details will be available soon...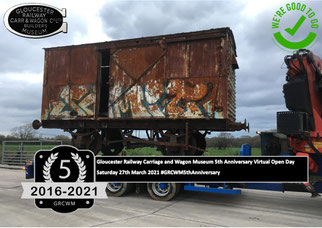 ---
UPDATE - M187985 Transport Appeal - 02.02.21
Our fundraiser is almost at its halfway mark with only £140 left until we are exactly halfway and with 21 days left on the official Crowdfunder page. Do you think it would be possible to get to the halfway mark before the end of the week? 
We have raised £430 in the last 6 days which is remarkable, we can't thank you all enough for helping us preserving our heritage. We have a total of £710 remaining overall, once this has been achieved we can then transport the van to its new home. 
As always, if you have donated thank you very much for your contribution and help, it has been gratefully received. If you or someone you know has not donated but wish to do so, please click the one of the links below:
Please also feel free to share with your friends, family and Facebook/social media friends and followers, as they say, every little helps.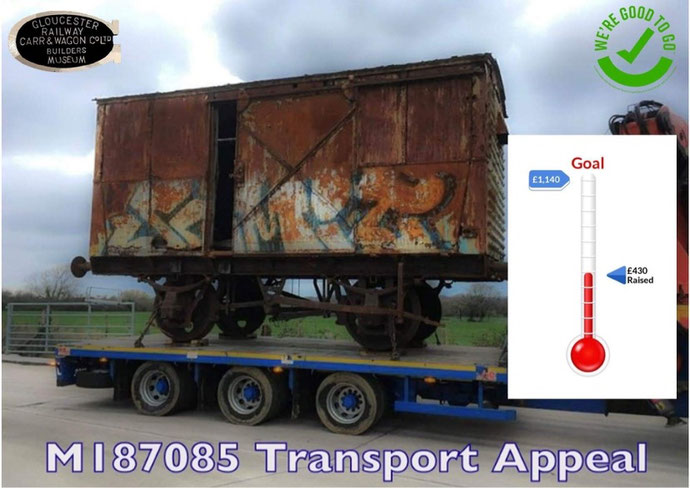 ---
With the deadline for the removal of our LMS Ventilated Goods Van M187085 which is the sole surviving Gloucester built example known to exist from its current storage facility to its new home  expected to take place at the end of March 2021, less than 63 days away. We need to raise vital funds for its transport which works out at £950 plus VAT making a total of £1,140 needed to transport our van form it's current storage facility in Worcestershire to its new home which will be released in due course once various agreements have been agreed and signed by both parties involved. 
If you are able to help by donating to our M187085 Transport Appeal please visit the link above to donate plus also to find our more about the van in general. We will have other options and ways for you to donate in due course which will include Bank Transfer, PayPal and Cheque. Please watch this space in the coming days for alternatives.
Thank you all for your continued following and support even more so at the moment as we are unable to fundraise face-to-face due to the current pandemic. 
---
Some of you may have seen our Facebook and social media channel posts back on the 10th October this year when we released information regarding Hudswell Clarke 0-4-0DM Works Number D1012 of 1956 probably better known as "Cadbury No.14", which can currently be seen in the Carpark of Cadbury World. 
On the 10th October after entering discussions back in 2019 we were happy to be able to release information and announcement that we have kindly been donated / gifted "Cadbury No.14" from our friends at Cadbury World with an aim to fully restore this locomotive back to its original "Cadbury" livery and to get the locomotive operational and running again after being stood still since 1979 and having two cosmetic restorations since then. 
We know and understand that this locomotive requires a major overhaul as its original Gardner engine block unfortunately has a crack and we have been successful in finding two organisations who are rather specialists and are both happy to help and assist us with the engines overhaul and restoration. To find out more about "Cadbury No.14" please click here, if you would like to donate to our "Cadbury No.14" Fund please click here.
---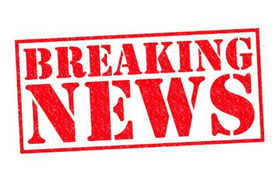 *BREAKING NEWS*
Hello everyone,
Firstly, we would like to thank you all for your continued support, contributions and following, it has been well received by all and we are extremely grateful to everyone.
Secondly, we have been extremely busy this year behind the scenes since the start of the current pandemic back in March, we have continued with the consolidation of all collections, acquire new items which will be covered in another post. A lot of our fellow heritage railways, heritage transport organisations and museums have struggled in more ways than one but are slowly making a comeback and starting to reopen which is exciting, which brings us to...
After the museum had finished its consolidating in August 2020, it was decided that we should apply to the Charity Commission for a second attempt at trying to register the museum as a not-for-profit charitable organisation, so the beginning of September the trustees and founders set to work writing policies, procedures and the relevant documents that the Charity Commission required.
The Trustees and founders finished the various documents and application form on the 18th September and the form was submitted in the usual way. The first update from the Charity Commission was received on the 23rd stating that our application needs to be accessed by a specialise caseworker and could take a few months.
The next update came on the 25th September stating that they have made an initial assessment and that they require further information for them to be able to make a decision, so without delay, the trustees set to work with answering the questions needed and our response was sent on Saturday 26th September.
Yesterday, the 30th September 2020, the museum received a response again for a information and a minor edit which was again completed without fail and...
On the afternoon of the 30th September 2020 at 15:23 the Gloucester Railway Carriage and Wagon Museum received an email from the Charity Commission stating:
"We are satisfied that GLOUCESTER RAILWAY CARRIAGE AND WAGON MUSEUM is a charity and it has been entered onto the Register of Charities with the Registered Charity Number 1191551".
We are therefore able to confirm that after some 4 years and just over 6 months, we are now officially a registered Charity.
We would like to take this opportunity to once again thank all of our followers and supporters and all those who believed in the museum and has in some way helped up reach this milestone. We are extremely grateful to everyone.
Here's to our next milestone...
---
We are pleased to announce that our Museum as well as our trade stand are once again able to attend exhibitions and small scale events following current government guidelines.
If you are intending to visit us at an an exhibition or small scale event, please note that we have put in place registration, social distancing and hand sanitizing procedures. These include the requirement to give us your name and contact telephone number when you arrive, and the wearing of a face mask, unless you are exempt (not provided by us). The use of disposable gloves (provided by us) will be required if you wish to browse our trade stand. There is no need to pre-book unless you intend to arrive as a large party and are not part of a social bubble.
Please observe these revised procedures for your own safety and for the safety of our staff and volunteers.
We look forward to welcoming you to our Museum

---
We must apologise for the lack of updates over the last year or so. We have been extremely busy behind the scenes in many aspects and areas and some of you may have noticed a major update on ourwebsite including a number of different features including a subscription section on our home page where you can keep up to date with the museums progress and developments as they arise.

Since our last update, we had spent the whole of 2019 consolidating and updating our archives, records, artefacts and more while fundraising for the restoration of our first item of rollingstock. 

Also during 2019 two of our founders and trustees moved to South Wales in March and have been slowly catching up with everything since then. 

We have also been looking into the links and connections the original Company had with the South Wales area and after undertaking this research we found out some extremely interesting information aswell as Coal Wagons for the South Wales Coalfields and carriages for the Cardiff Railway Company and Taff Vale Railway they also had over 600 depots and outposts all over the world for the purpose ofwagon repairs with 6 being located in South Wales, these were located in Hirwaun/Aberdare, Cardiff, Newport, Pontypool, Penarth and Swansea.

We have therefore decided to look into the potential of having a South Wales branch to our Museum and for this reason we have created a survey which can be found here: https://www.surveymonkey.co.uk/r/PTFGNJR and  therefore retargeting and rebranding this potential branch as the Gloucester Railway Carriageand Wagon Museum: Hirwaun Heritage Project.

Since we have undertaken this we have gained the help of a number of organisations in The South Wales area who are helping with various aspects and areas. 

We have also started to gain a number of quotes for buildings, Feasibility Studies, Local Economic Impact Studies and more and these will be added to our finalised business plan in due course.

We are also currently applying for our Charity Status with the Charity Commission.

We also have a number of other surveys to help gauge interest in a number of different area and these can be found following the links below:

Spending: https://www.surveymonkey.co.uk/r/PBGN5ZG

Museum shop: https://www.surveymonkey.com/r/7TNMBTL

Initial survey (some areas here may not be relevant to those in the Hirwaun area but the majority are general questions): https://www.surveymonkey.co.uk/r/DPKC66B

Museum exhibitions and displays: https://www.surveymonkey.com/r/VGB9S7P

Thank you all again with your continued support as following not only on our website but also our social media platforms (Facebook, Twitter, Instagram).
---
Hello everyone,
We are very sorry for the lack of updates since our last update. 2018 has so far been very hectic for ourselves at the same time very exciting.
Firstly, in December last year (2017) we were invited by the Gloucester Life Museum to put on an exhibition for the Gloucester Railway Carriage and Wagon Company Limited. The exhibition started in January and ended in April 2018 and we were very lucky to reach over 4,000 visitors during this exhibition.
Secondly, we attended the annual Tewkesbury Miniature Steam Rally ran by the Model Steam Road Vehicle Society for the third time this year and again we were welcomed with open arms, this was our third year in attendance and have been welcomed back every year so far since 2016. This years event was special this year as we launched our new appeal and released information about the Museum's latest acquisition, An LMS Goods Van built in 1930 by the Gloucester Railway Carriage and Wagon Company Limited. Since this event the Museum have been all hands on deck to find a suitable home/storage facility for this wagon to be stored in/at and to allow restoration work to take place. Once the Van has been restored it would be a great asset to the Museum and will allow the museum to use the wagon as a form of 'home' for the museum collection and much more.
All of the funds that have been raised through the various museum appeals in the past have been brought forward and will form the initial funds to start the restoration of the LMS Van and so far the museum have a total of £136 raised to kick start the restoration but further funds will be needed. The approx. restoration costs for the LMS Wagon will be somewhere in the region of £6,000 and therefore the museum have an LMS Van Appeal to help raise funds for its restoration. If you would like to help the museum with there appeal, please contact us on: grcwm@outlook.com

Thank you all again for your continued support and following. We look forward to updating you again once the LMS Van has been moved to a new temporary/permanent home and restoration begins.

---
Yesterday 30 January 2017 marked the 157th Anniversary of the formation of the original company and here is a little information on the
On 30th January 1860 with an initial Capital of £100,000 in 10,000 shares of £10.00 each, the Gloucester Wagon Company was formed. 
During the meeting at which the Gloucester Wagon Company was formed, the following local businessmen attended: 
Richard Potter of Fife and Company.
Edmund Walton of Walton and Sons.
W.C. Lucy of W.C. Lucy and Company. 
William Nicks of Nicks and Baxter (later Nick & Co. (Timber) Ltd.)
Later in 1889 the Gloucester Wagon Company became the Gloucester Railway Carriage and Wagon Company.  The first General Manager of the Gloucester Wagon Company was a gentleman called Issac Slater.
The Company built many items for local Coal Merchants and other Companies including Parkend Colliery, Morelands' Match Factory. As well as these Gloucester RC&W produced various other items such as vans for Bon Marche, Bus Bodies for Companies such as Red and White. 
They also built Church Lecterns which is one of the rather more interesting items. 
Also during many of the wars that's happened between 1860 until 1986 they built many items such as stretchers, ambulances, gun carriers, Churchill Tanks, and many other interesting items such as the first London Electric Taxi. 
The Company took over/acquired many other local companies throughout its history including William Eassie who constructed wooden buildings and many other items one set of buildings which was built were the huts used during the Crimean War. 
All of this information and more shall be on display in the museum once we have progressed further and once we have been successful in the purchase of a building and/or land. Please do watch this space and if you would like to see the Gloucester Railway Carriage and a Wagon Museum project progress why not consider being a member of donating to this cause and help us reach our goal of locating, promoting  and preserving the history and heritage of the Gloucester Railway Carriage and Wagon Company for the benefit and education of the public.
If you would like to see this museum dedicated to the entire history of this company become a reality, please help us spread the word and help us raise donations as without donations there will sadly be no museum for Gloucester's largest employer for over 100 years (1860-1960) and Gloucester's industrial heritage. 
---
We hope you had a fantastic New Year Celebration, wherever you are in the world. 
We are hoping to have a fantastic year regarding the museum, last year we made £223.00 in donations and memberships, do you think we can better this? This morning we received our first international membership all the way from Australia, WOW! That is a very big achievement for us. 
We are hoping to better ourselves this year, last year was a little bit of a hit and miss and we are hoping to do better with publicity, fundraising, memberships and we are also aiming to better ourselves behind the scenes, last year we had a little bit of trouble with a few minor setbacks but we are back and better than ever. 
We are still yet to purchase our first item of rolling stock for the collection, we are currently still researching and sourcing various items of Gloucester origin but we are getting there, we have had some interest from various organisations and heritage railway preservation groups expressing an interest in our project and they have all wished us good luck and would like to be kept up to date with our progress. 
Membership Matters - as of today (5.1.17) our total membership count is 4 fully paid members. This year we are hoping as a museum to gain more members and to get ourselves known and out there as they say and to make others aware of ourselves. We haven't set a membership target as yet but that will hopefully be arranged in the next month or so. 
Fundraising Matters - as a museum we heavily rely on donations from members of the public as well as funding from funding providers. Last year we made £223.00 in donations and memberships. This year we are looking to continue fundraising as we need to raise funds for our first purchase of an item of rolling stock such as a Gloucester built Carriage or Gloucester built Wagon, we have still yet to come to a decision about what to purchase as they both have their unique benefits, we shall hopefully have a decision soon and we shall hopefully be able to tell you what we have in mind and how much it would cost to purchase, transport and if needs be a rough guide price of restoration costs. All donations and funds provided by members of the public as usual will go directly into the museum's account and this will all be put towards the museum's progress, upkeep and purchases. 
Premises Matters - Sadly, we still yet to find a permanent location for the museum and its collections and archives. As some of you are aware, we approached Gloucester City Council for help regarding a location in the Centre of Gloucester, sadly due to circumstances we were unable to be located here and save the site we wished to save. 
We are still looking for premises preferably in Gloucester City Centre or very close by, if we are unsuccessful, we shall look slightly further afield. We are hoping we find somewhere soon. 
Collections and Archives - As many of you may have seen over the period of last year we have gained a rather unique collection of items and artefacts relating to Gloucester Railway Carriage and Wagon Company and its employees. 
We have been successful in having found various former employees and family members of former employees who have kindly donated various items to us over the past year. 
We are now also starting to work with Gloucestershire Archives who have an extensive collection of Gloucester RCW records and archives. We have already been in one day and photographed 7 of the 116 photographic albums they have, but, as normal there are extra photographs which are not in any albums. We have also been lucky enough to find other locations where Gloucester RCW records are and many of these items are not located in the Gloucestershire Archives, so, we as a museum are looking to bring the entire collection of Gloucester RCW records, items and artefacts all in to one place. 
During our meeting with Gloucestershire Archives Archivists they did mentioned that we would be able to make the Gloucester RCW Collection more accessible than they can physically do. 
Events News - This Year is a new start for us and events, last year we attended a number of model orientated display and exhibitions, this didn't go down as planned as many people saw us as a model museum rather than what we actually are which is full size items, although, we do have a very small collection of models which are O Gauge and we are also willing to help modellers with drawings and photographs etc., we do ask members to remember that we are more about the preservation side of things and that we are hoping to promote and preserve the history of the company which does include full size and full scale items as well as a very small collection of large scale model items. 
As mentioned above a new year a new start, this year we are hoping to attend some heritage/preserved railways as well as some local events again which we attended last year, Gloucester Goes Retro and Gloucester Day are both back on the list for 2017, announcements regarding other events will follow as and when information and confirmation becomes available. 
We do ask our followers and supporters to please help us progress this year and over the coming year and help us gain more interest and memberships and donations, without the donations and funding there would be no Gloucester Railway Carriage and Wagon Museum. 
We the Founding Members would like to thank all of our followers, supporters and those who have donated over the past year  and please help us continue in our efforts to locate, promote and preserve the history of such an historic company not only locally but internationally. 
Thank you all again so very much and we look forward to keeping you up to date and possibly seeing some of you at an event soon.
---
As we were formed in March 2016 we have came a long way with the ongoing and continued support from our followers, supporters and communities for supporting our project. 
We would just like to thank you all for your continued support you have all given us and provided us so far, if it wasn't from all the support and follows you have all given us over the past 9/10 months since our formation we wouldn't have progressed and got as far as we have to date.
So thank you all so very much.
Let's hope 2017 can bring us more continued support and followers, please don't forget to help us spread the word about ourselves and our project. We are currently working on a few things behind the scenes and we are hoping to be able to bring you all some very exciting announcements in the new year, so watch this space for many new announcements and our progress throughout 2017.
I would like to also take this opportunity to Thank all of our Founders for their continued help and contribution towards the project and sticking with it for the past few months, we have had many ups and downs but we are slowly pulling through and we are finally getting there after this long struggle. 
THANK YOU ALL SO MUCH FOR YOUR CONTINUED SUPPORT, CONTRIBUTIONS AND HELP THROUGHOUT 2016 AND PLEASE LETS MAKE 2017 A BETTER YEAR FOR THE MUSEUM AND EVERYONE. 
HAPPY NEW YEAR EACH AND EVERY ONE OF YOU.
Gloucester Railway Carriage and Wagon Museum
---
The Gloucester Railway Carriage and Wagon Museum would like to wish all of our followers and supporters a very Merry Christmas, hope you all enjoy your day and hope you all keep safe.
We shall be back in 2017 with more events, more news and updates and keep watch as we may have a number of special updates for all of our followers and supporters.
Kindest regards,
Gloucester Railway Carriage and Wagon Museum
---
Sorry for the lack of updates on our web page, we have been having some technical difficaulty recently, hopefully this is now all fixed and we are back up and running.
RECENT NEWS AND UPDATES
You can now download the Museum's Membership Form directly from our website, just visit the Membership section and download the document direct from there. 
We are also hoping that by the end of November we should have our very first sample  Tea/Coffee Mug, This will be used as a sample to show you what the first section/collection of mugs will look like and if you like them, we shall be taking orders. 
If you are already interested in the idea of owning a Museum Tea/Coffee Mug please do get in touch as we would love to hear from you and we can then make these available sooner rather than later. Further details on the mugs shall follow shortly.
---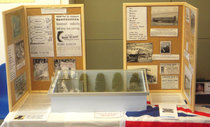 Here is the small but very well received presence of the Gloucester Railway Carriage and Wagon Museum at the Cotswold Model Railway Exhibition, Eastcombe, on  22 and 23 October 2016. 
The event went very well with a variety of different model railway layouts and many other models. The museum was very well received and received rather a lot of interest. 
---
Following our recent quiz night fundraising event we had a good turnout of people for our first fundraising event. 
We had a cake stand, information stand and the quiz stand. A certificate of life membership was presented to the Winget Bowls Club. Some very interesting questions were asked and 3 prizes were given out to the 3 teams. 
We would like to thank all those who attended and came to the event. All those who couldn't attend on this occasion there will be another fundraising event hopefully, in the very near future. 
---
We are sad to announce that we were unsuccessful in purchasing the Gloucester built Class 100 DMU Trailing car which the museum had hoped to purchase as the vehicle was to far gone to be able to restore and would have cost in the region of £100,000.00 to fully restore. 
Many who have donated to this appeal have said to us we could keep their donations as the museum are now looking at purchasing something a little more practical and easier to maintain. The vehicle in question now is a 25xx Salt Van built by Gloucester RCW in the 1940's, this vehicle would help the museum by not only being its first item of rolling stock but also providing a storage facility. 
If you have donated and would like us to keep your donation for the Salt Van Appeal please send us an email or message to inform us you would like us to keep you donation or that you would like your donation back. 
If you haven't donated yet and would like to send the museum an email or message and we would be more than happy to provide you with relevant details or alternatively click on the donate button on the homepage of this website to donate, alternatively, if you would like to send a cheque with your donation please quote ref 'Salt Van Appeal' on the reverse and send it to the address on the Address page. 
The museum are looking to raise at least £1,000 for the purchase of the Salt Van and we anticipate the transport costs to be in the region of £1,000 to transport the vehicle from its current location to its new location somewhere in Gloucestershire (exact location to be confirmed later once purchased).
Thank you all again for your continued support and following. 
---
We are sad to inform everyone that the museum had the opportunity to purchase a Gloucester RCW built DMU Car, but sadly as the museum does not currently have the relevant funding we had to turn this down which means the DMU Car in question will be sadly going for scrap next week.